The number of fields that can be managed in the templates for the customer master, vendor master, and item master has been greatly increased. This function is a new feature added in D365BC 2021 Release Wave 2.
1. Former template management fields
Let's check the Customer Template.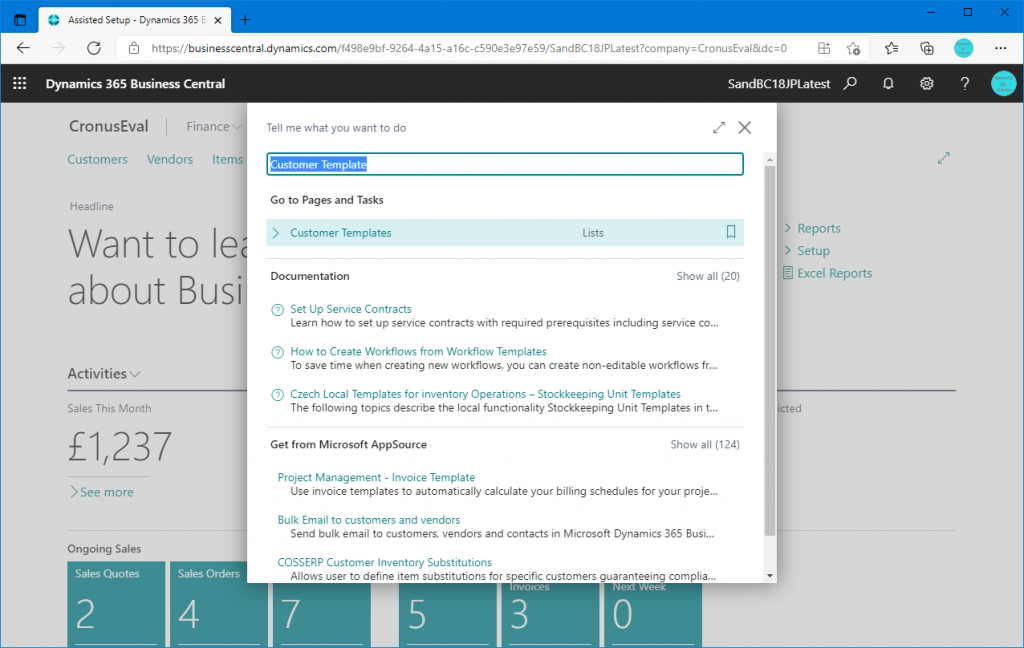 There are three master templates in Cronus as sample data. Let's open the topmost template.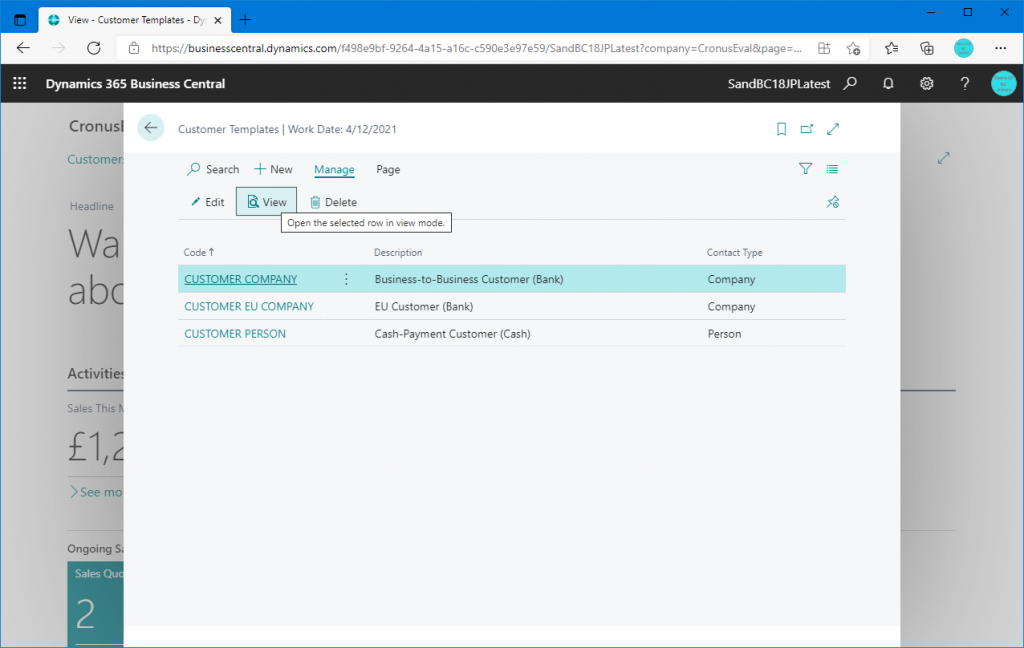 The template card of the Customer Master has been opened. The structure of the tabs such as the General tab and the Addres&Contact tab is the same as that of the Customer Master, but the number of fields displayed is much smaller than that of the Customer Master.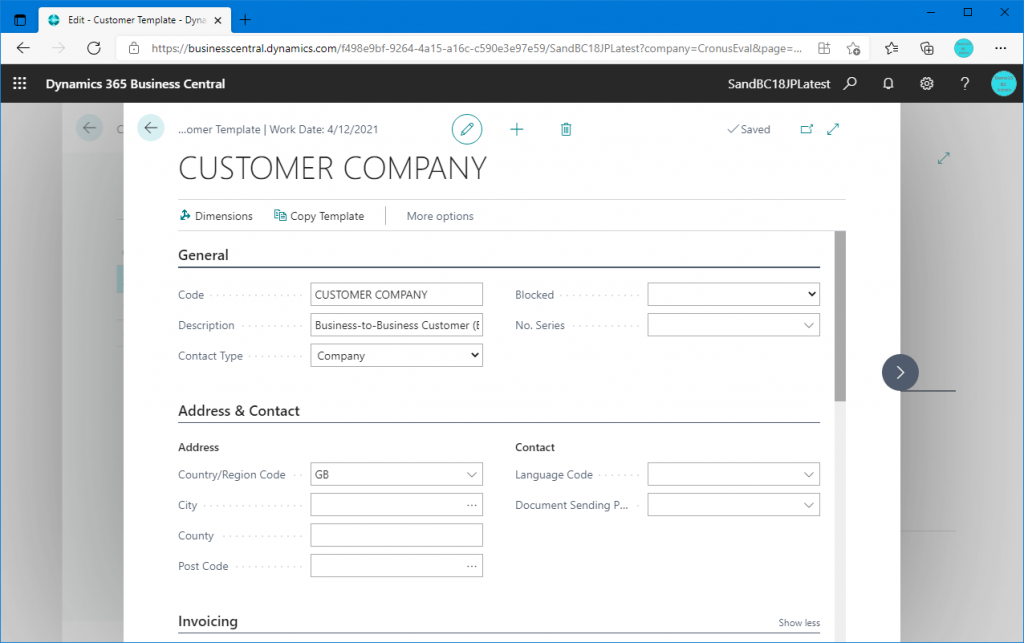 Other tabs contain fields like below image.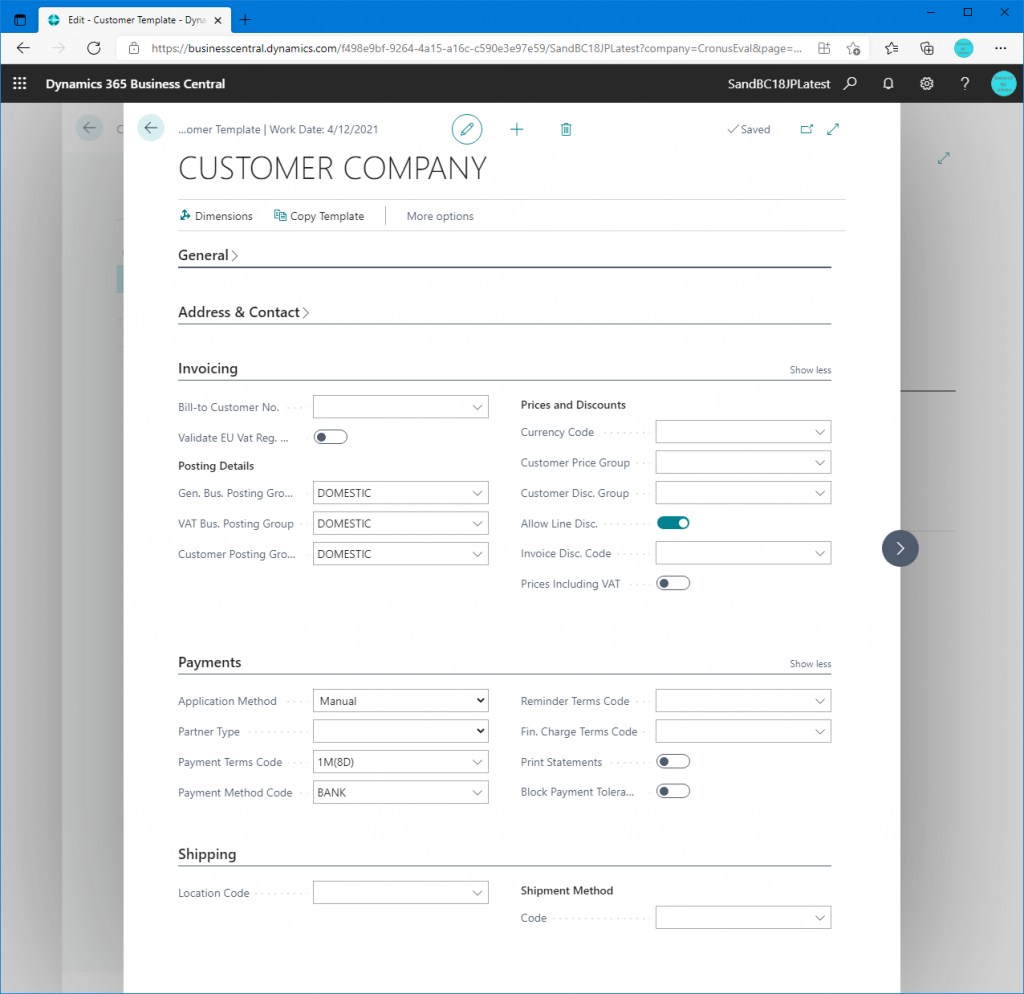 Let's see if we can add fields. Select "Personalize" from the gear icon in the upper right corner.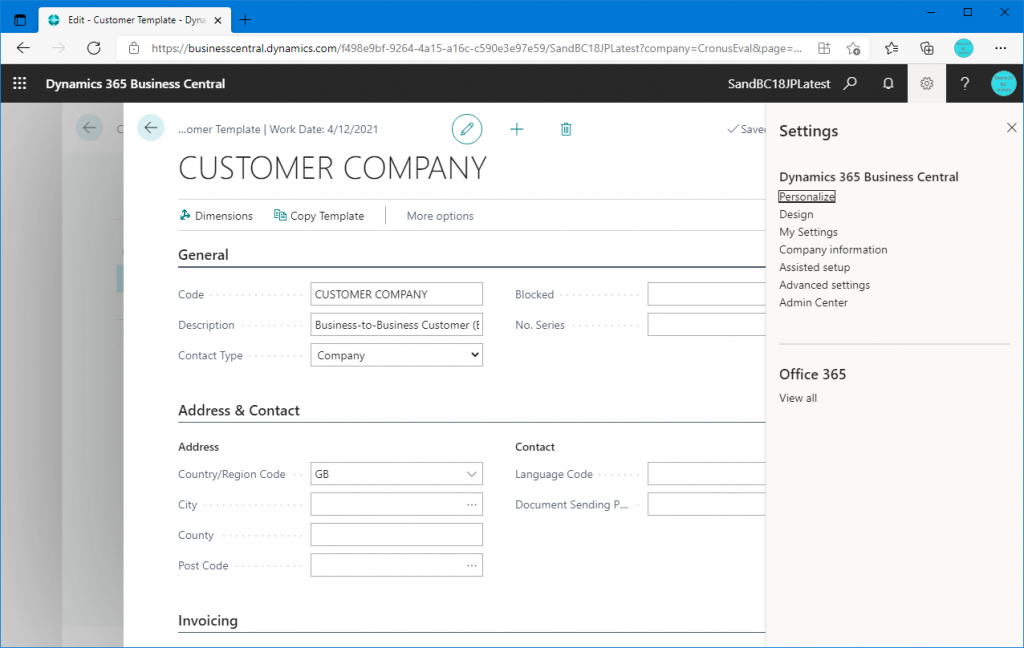 There were no fields that could be added by Personalize.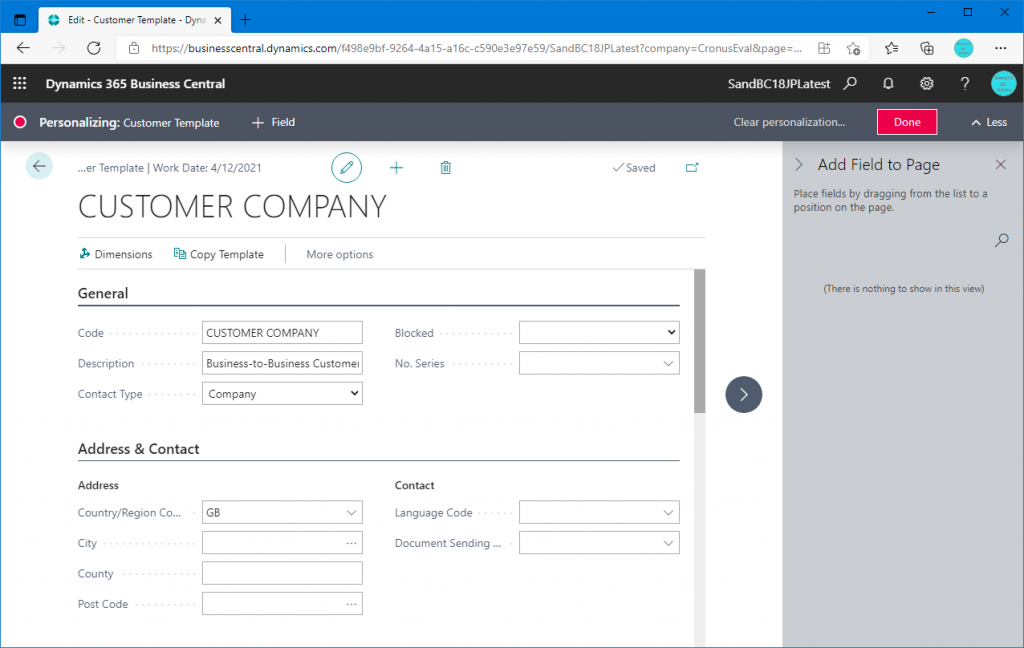 Check the fields that can be added in the Design function. Select Design from the gear icon in the upper right corner.
The fields marked as 'Ready' are the ones that can be added.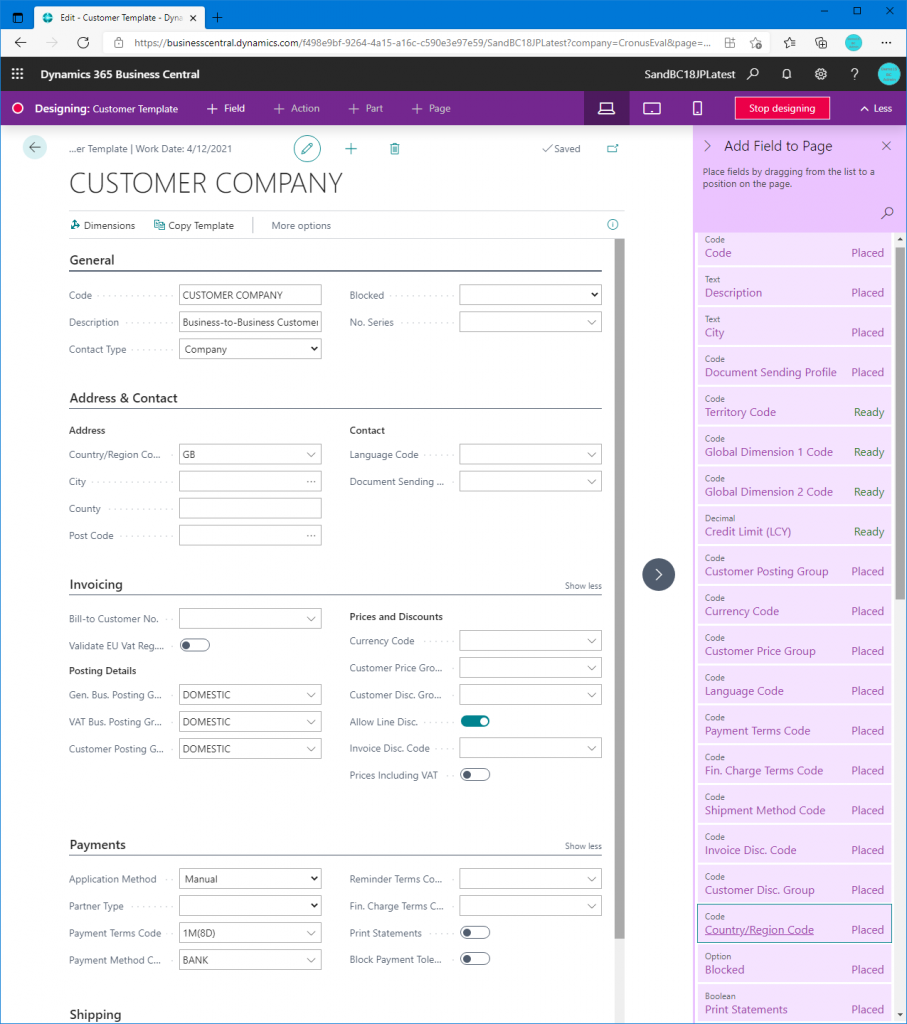 Scroll down to the bottom to check. There are not many field that can be added.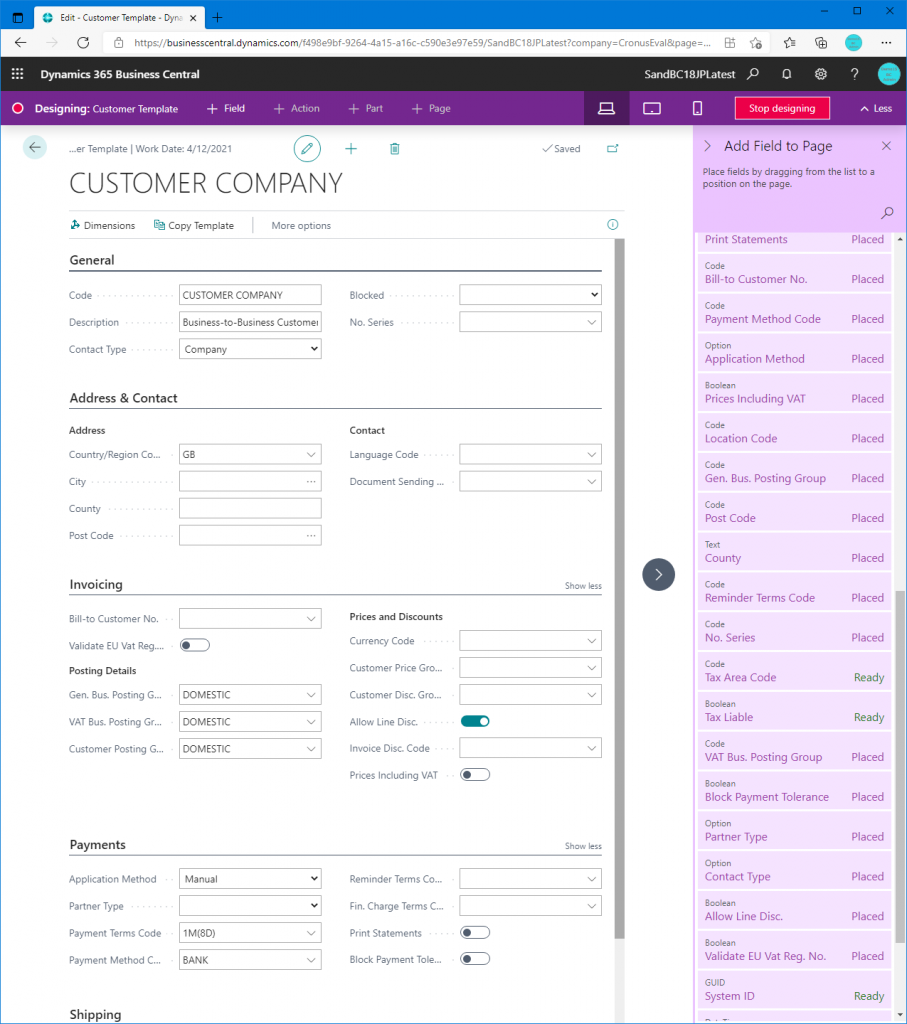 2. New template management fields
Following the same procedure as before, open the card page of the new version of the 2021Wave2 customer template and run the personalization function. Then you will see that many items can be added.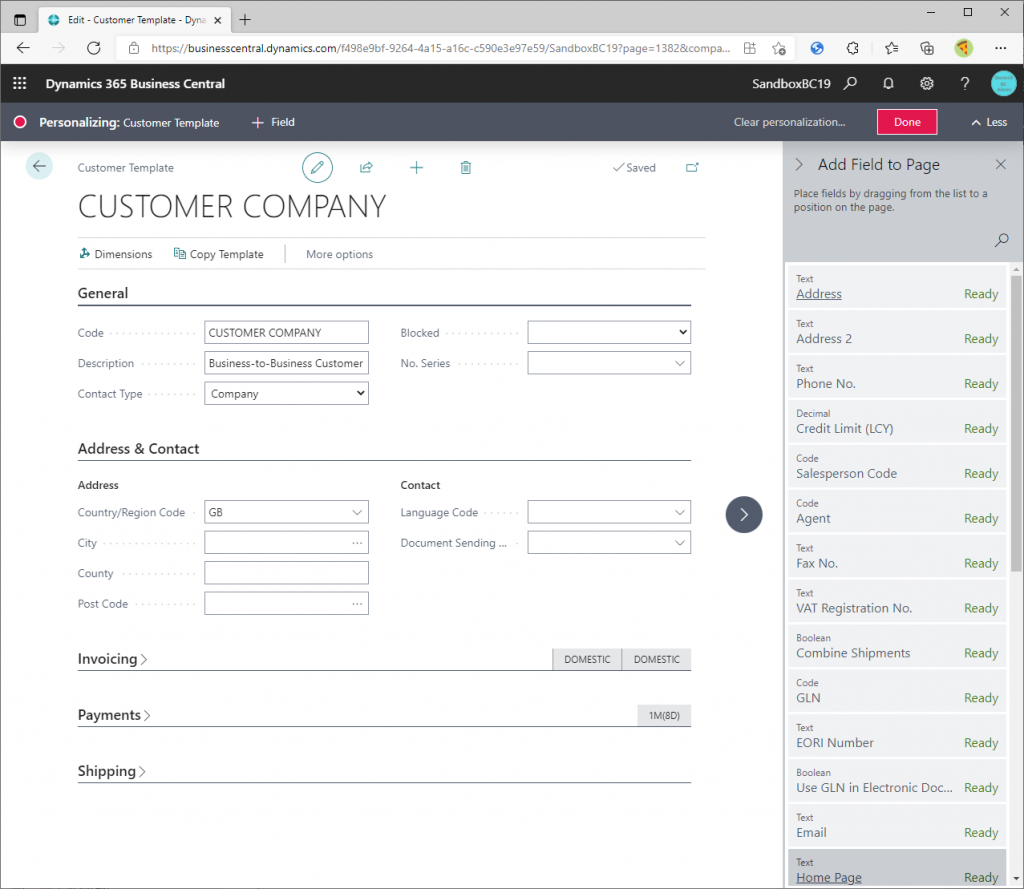 Scroll down to the bottom and you will see that more fields can be added.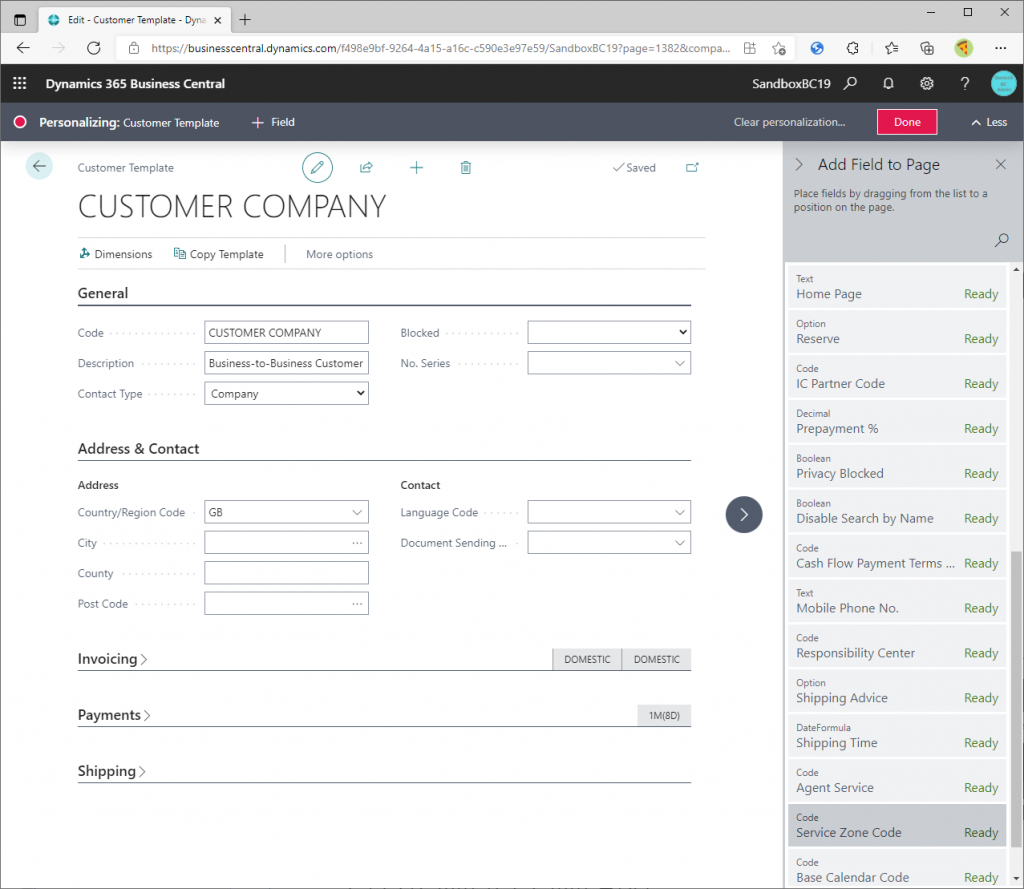 Let's try to add one more item: Prepayment.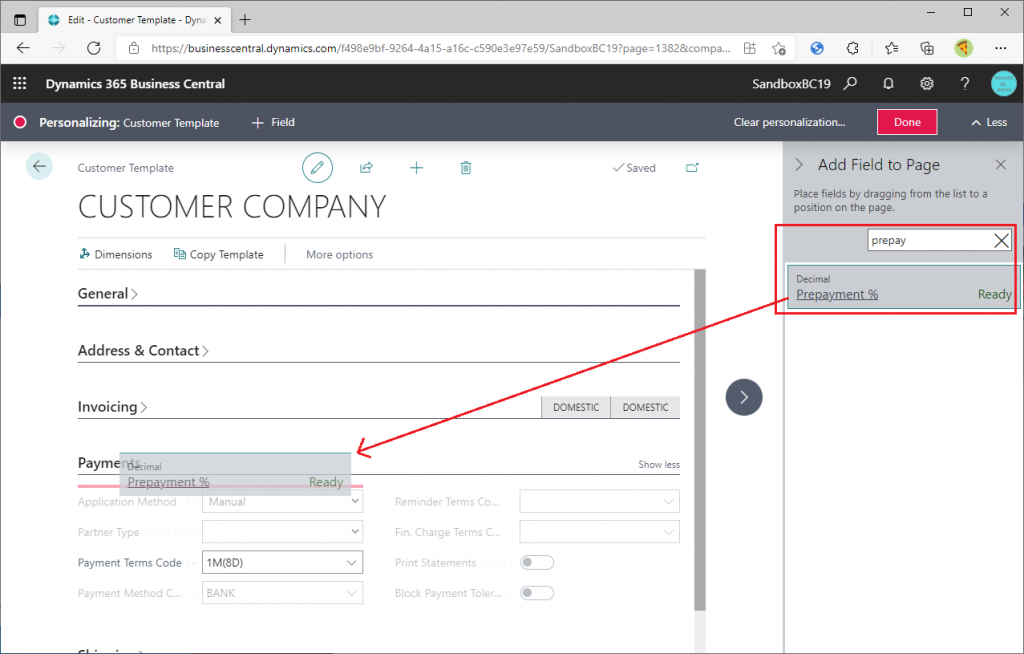 This is how it was added.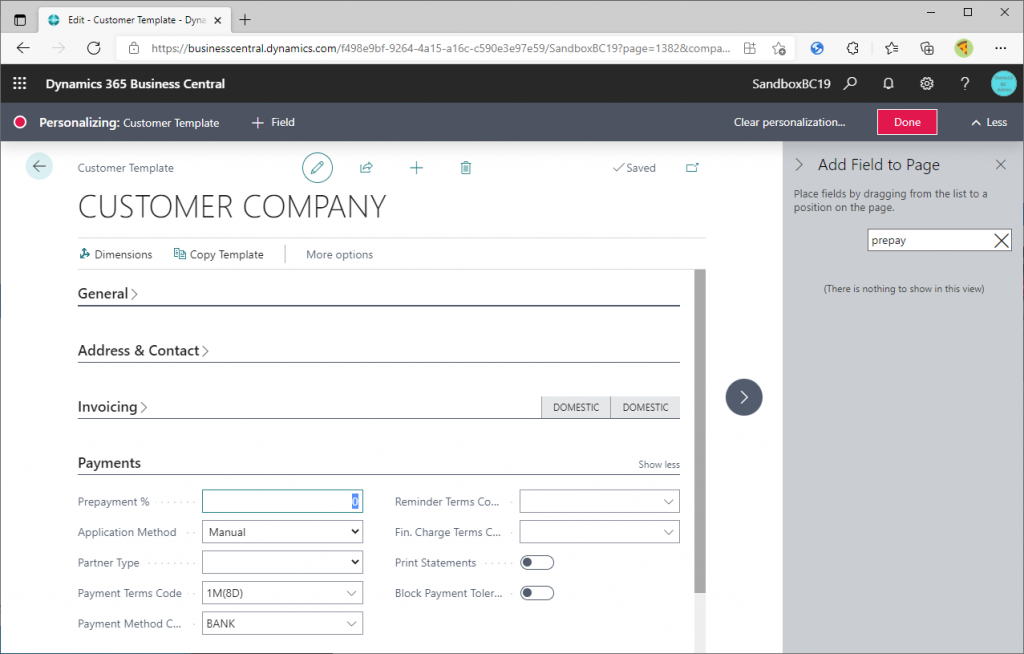 Change the value and save it.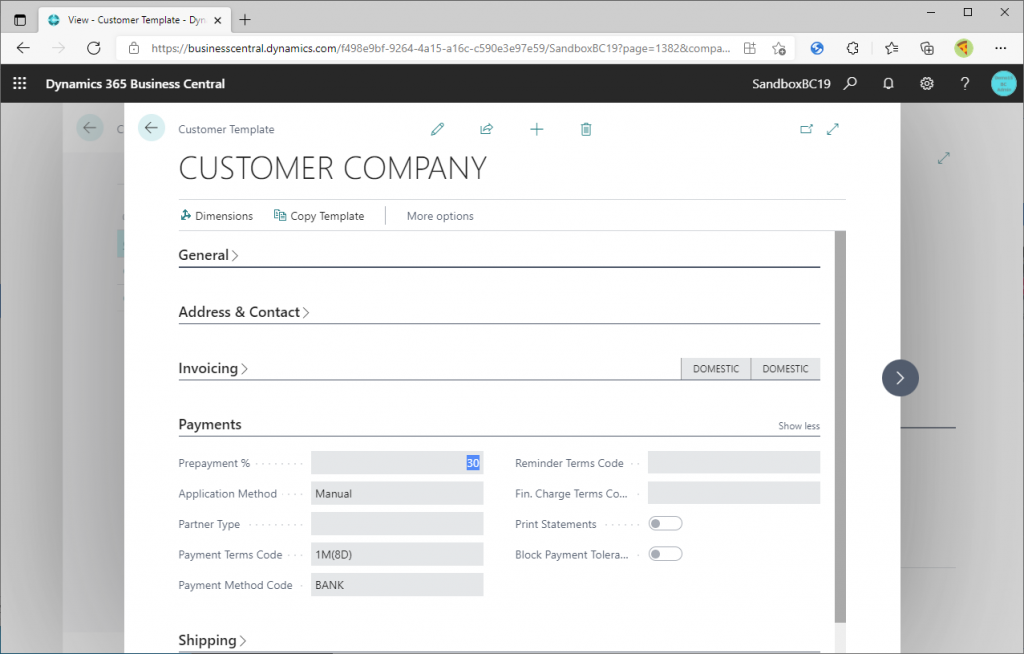 Now that we have the master template set up, let's actually use it. Click on the '+New' button from the Customer Master list page.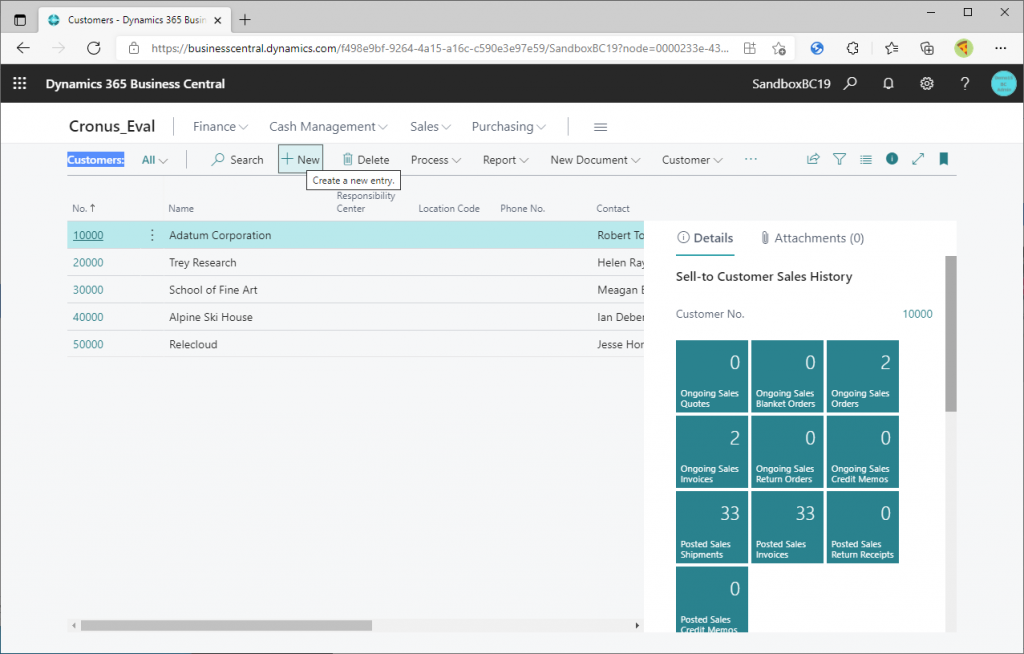 You will be asked to specify the master template. Specify the topmost template that you have just set and click OK.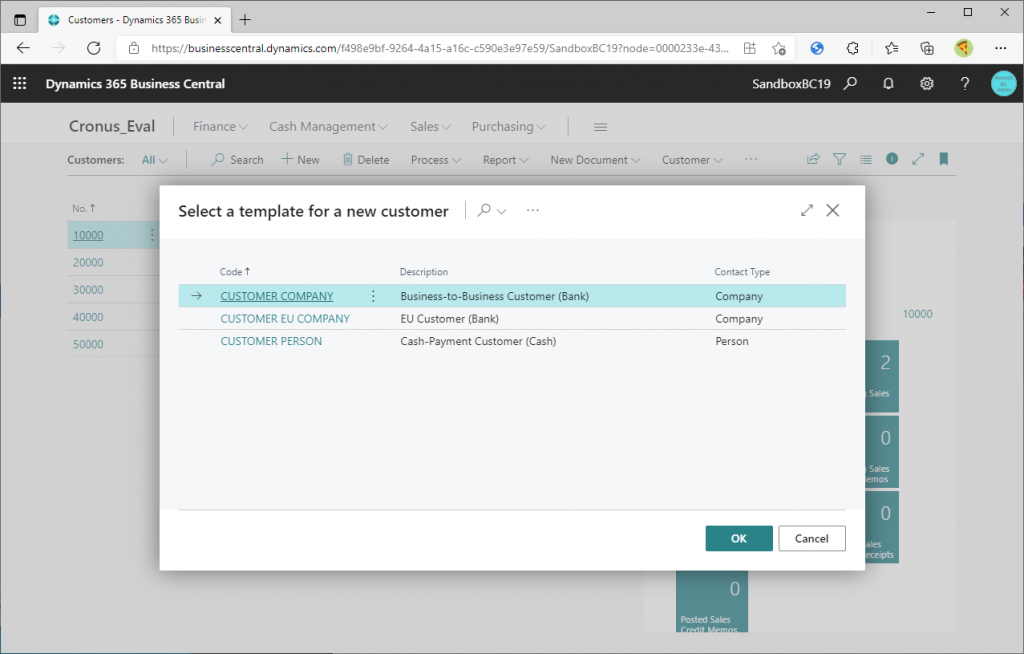 Click on "Show More" in the "Payment" tab.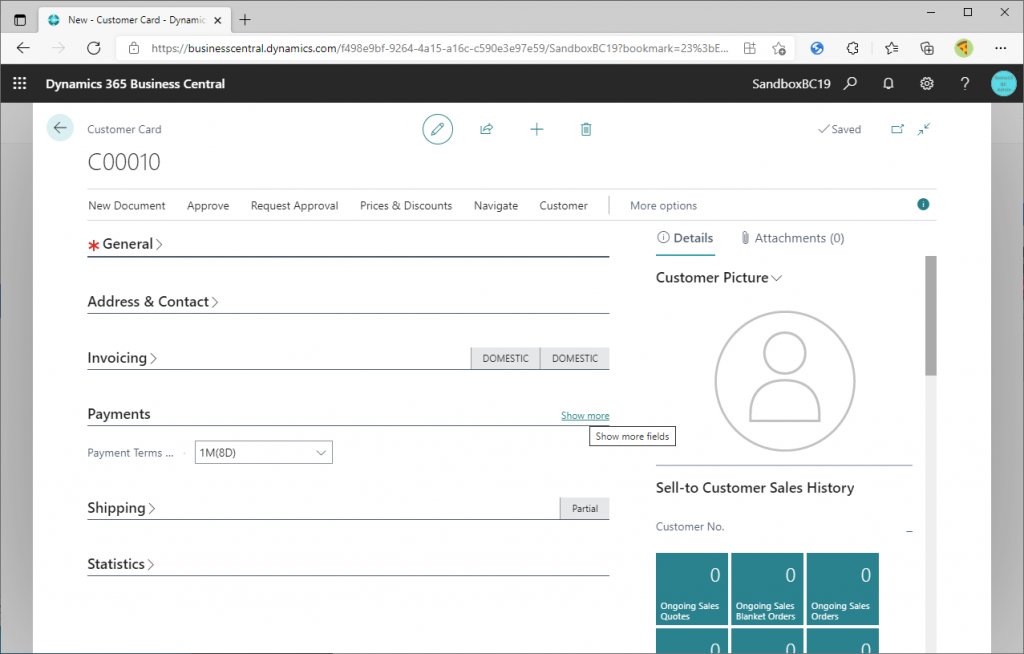 The Prepayment% field is set to '30%' that we just set in the template.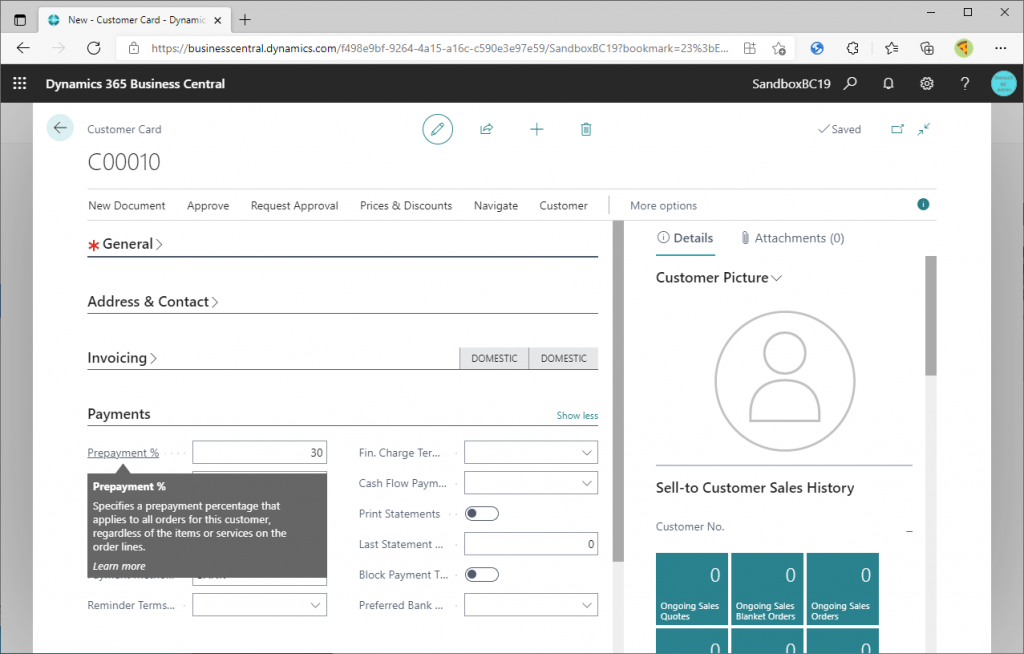 In addition to the customer master template, you can also use the supplier master template and…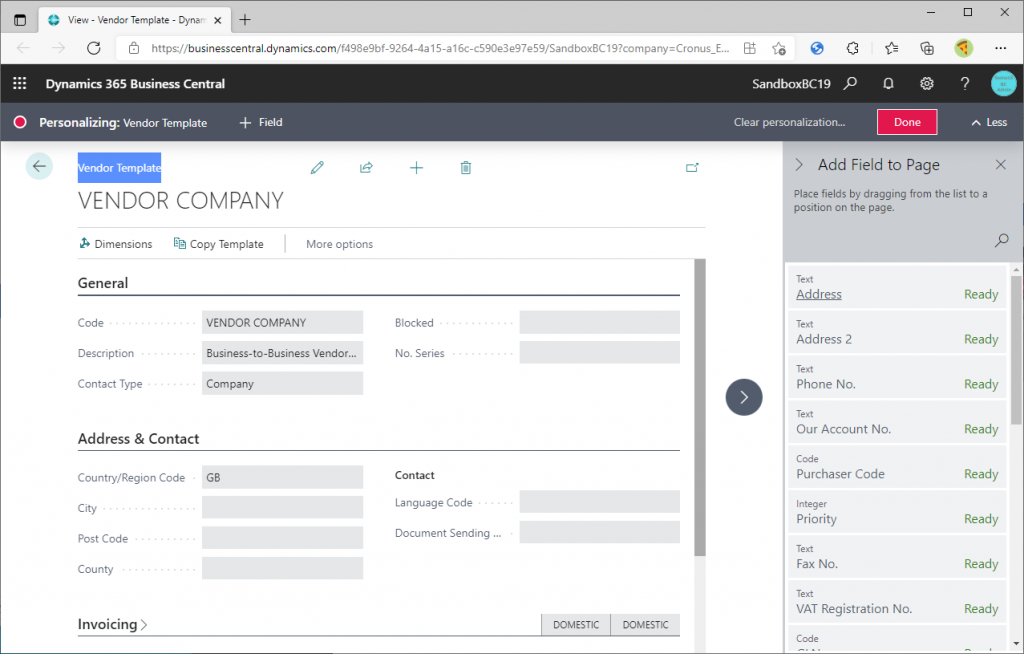 The item master template also has a large number of additional management fields.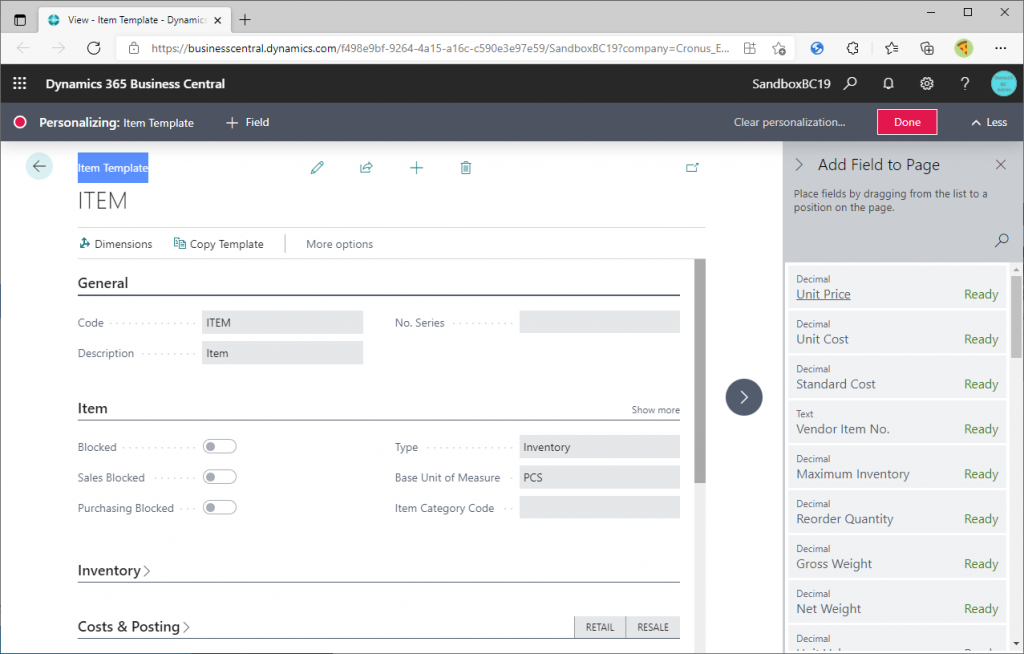 To be honest, some items (ex. address, website URL, etc.) may not be necessary for the template, but whatever the case, it is a nice extension to increase the number of template fields which makes data registration much easier.